Why This page Should Be all About You, Not Us
We are here, because you and others like you, are here.
If you, the client-friend, were not here, how could we?
Don't you agree?
Some ask us "What is the difference between your mini trees and other's avocado trees"?
I don't know about others' trees or services, but when you buy avocados from AvoPro, one thing you can be absolutely sure of: "All Mini Avocado Trees carry a bit of our soul".
I'll explain this in a minute.
But first let me confess; this is a family business and solely manged by the family members only. All mini avocado trees are produced in harmony with the highest, world-class idustry standards. Seeds are treated in special heat baths and disinfected before germination in disease free medium. The seedlings are transfered to containers or bags which have disease free soil, or growing medium and all personnel have to wear special boots and go through disinfecting foot baths before entering the propagation areas. All trees, outdoors, indoors or in the open areas for hardening, are kept well off the ground to avoid runoff or splashes from rain to avoid contamination by fungi or other pathogens. Still, plants are living beings and in rare cases some trees might show signs of distress. Such trees are taken to a separate special area and nursed back to perfect health. All trees beyond recovery, are culled, incinerated, or taken away from the nursery premises. Take a look at one corner of AvoPro avocado trees' dispatch area. Notice: All these avocado trees are kept at around 500 mm off the ground to avoid rain splash bouncing back from the concrete level and contaminating the bags and the trees. It's worth it, absolutely. Hint: When you buy avocado trees, check to see if this is the case, at that retailer's premisses. Ask for photos, if in person visit is not possible.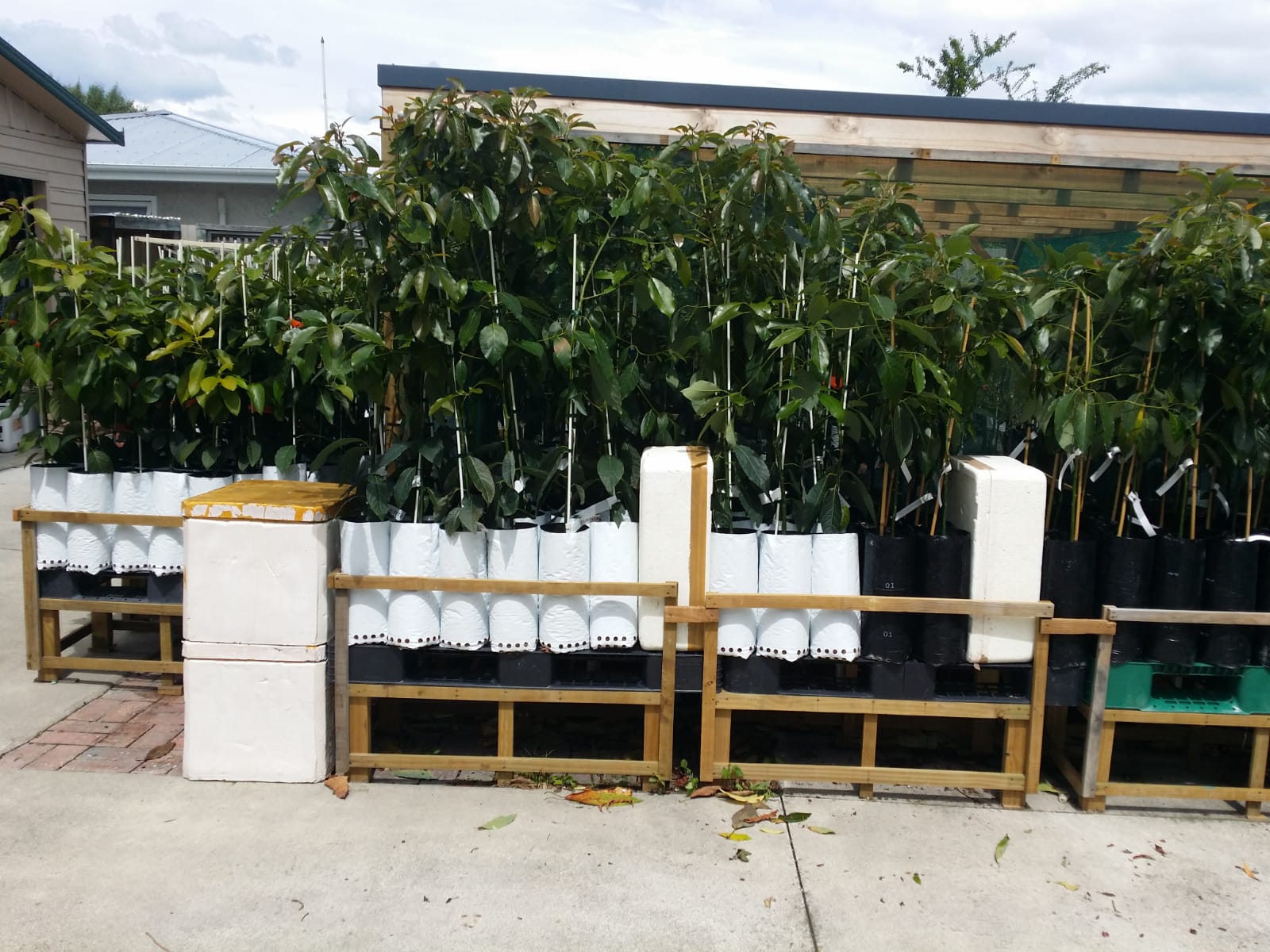 We personally attend to each and every one of these avocado trees. For tweny years, with encouragement, support and help of folks like you, we've been collecting & producing 55+ different varieties, and counting. Most people, including nurseries, don't even know such avocado varieties and cultivars exist! Some AvoPro varieties are shown at this link: Best Avocado Varieties
Oh! There's one more thing: We are not a Know-It-All! Not even with avocados. However, we are keen students and are very lucky to learn from the true and great masters of avocado growing. People like university researchers, orchard growers, home gardeners with years of hands-on experience and …everyday people, just like you and us, devoted to what they do.
Put In a Bit Of Your Soul!
What do we mean by this?
Apply this knowledge, mix in a bit of effort, care, passion, and of course; invest a bit more of time and some money. That's what the AvoPro team members are constantly striving for.
You have the same set of values, I'm sure.
Why else would you be here and deciding on growing your own mini avocado trees?
How did "Mini Avocado" come to be?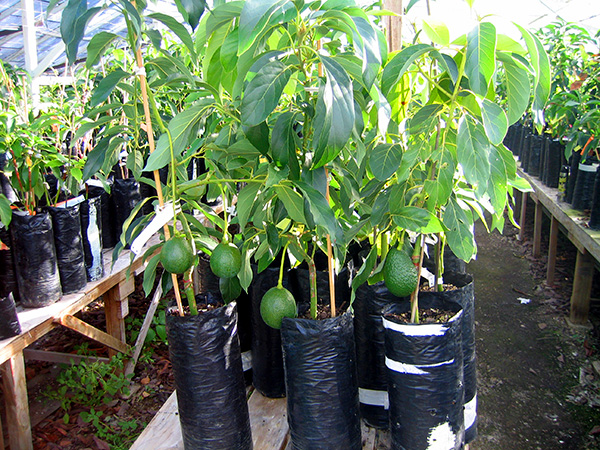 Around year 2000 our family immigrated to NZ. I couldn't find a job in the profession I was trained for and therefore it dawned on me to start my own business. However, I had no money to start anything with, and thank goodness for that!
That's because when you have a burning desire and determination to succeed, at anything you choose, and you keep going towards it without ever quitting … Magic starts doing its part too, and you will succeed.
In my case, I was also blessed with a lovingly helpful family as well. Priceless.
As a child I had some experience in horticulture, watching my father grow citrus trees. He in turn had inherited his job from his father, who worked as a gardener for the Shah of Iran. This childhood play-work came to my help decades later and it seemed growing avocado trees in NZ would be the thing for me.
After we weighed the merits of this calling and found it possible, we acted on the inner nudge and just went for it. The initial start came with some hard to get avocado seeds, supplied by a sympathetic guy, David Turner, and AvoPro was born. But it would take many, many years of hard work, temporary set-backs and stick-ability to our purpose, to arrive at where we are today.
But there's another little secret ingredient to every success story which most successful people will not disclose, but what of it!
Here it is: Action
When you have weighed most of the plus and minuses of something you love to do and you have an inner nudge to do it; act fast. By fast I mean; god speed! Think of the Big Bang! It all happened in almost no time, they say. Look at the results. It's all good! Read lots of stuff about everything to do with avocados, and more, Here: AvoPro in Google
Most people think avocado trees take many years to grow in to huge canopies, and then produce some fruit, if any! I was no exception. But I kept wondering:
"Why does it take such a long time for avocados to fruit?"
"Why must they grow in to huge canopies, before they fruit?"
"Why not grow avocados just like a dwarf apple or lime tree?"
"How come it's not been done before?"
"Why has nobody gone for it?"
I kept asking myself these questions, and more. The answer wasn't too long in coming, but when it did … it was an eye opener. It was like being hit by a ton of bricks!
I'll cut a long story short and just give you the results.
Three steps or ingredients are all you need to grow "dwarf avocado trees" successfully:
1 - Cross Pollination.
2 - Proper growing practices and delicate light pruning.
3 - Love!
Most of us understand the common meaning of the first two steps easily, but have different definitions for the third one. I'm sure everybody has their own understanding of it and they are all good, at different levels. Would you like to know my take on it? Read the eBooks. Avocado Mini eBook
In a nutshell;
We are here to help you grow mini avocado trees, no matter where you are, or how much space you have. We can help you find solutions to growing your own mini avocado trees even if you are where most people think of, as impossible. How would you know if you don't ask? email mini avocado
Imagine planting Mini Avocado trees and watching all your family and friends amazed at how these less than 2.5 m high trees can produce so much fruit! If you've been wishing to grow your own fruit trees and thought that avocados are out of the question – Now is the time to act. You can successfully grow 4, 8 or more trees in just a few square meters … even in 1 meter square!
Remember the Big Bang?
God speed! And, bless you.